TOMORROW's partner ABMEE has convened a new online meeting of Brasov Energy Transition Team at the end of April, to learn what each member's future development plans are, how can these be connected to the local vision and what potential do these actions include in relation to Brasov CO2 reduction targets.
Signatory of the European Covenant of Mayors since the beginning of the initiative in 2008, the Municipality of Brasov committed for at least 40% CO2 reduction by 2030 and climate neutrality by 2050. In this context, ABMEE is trying to determine the possibility of exceeding the 40% by collective actions of the Transition Team members, which can be integrated in the long-term development strategy of Brasov.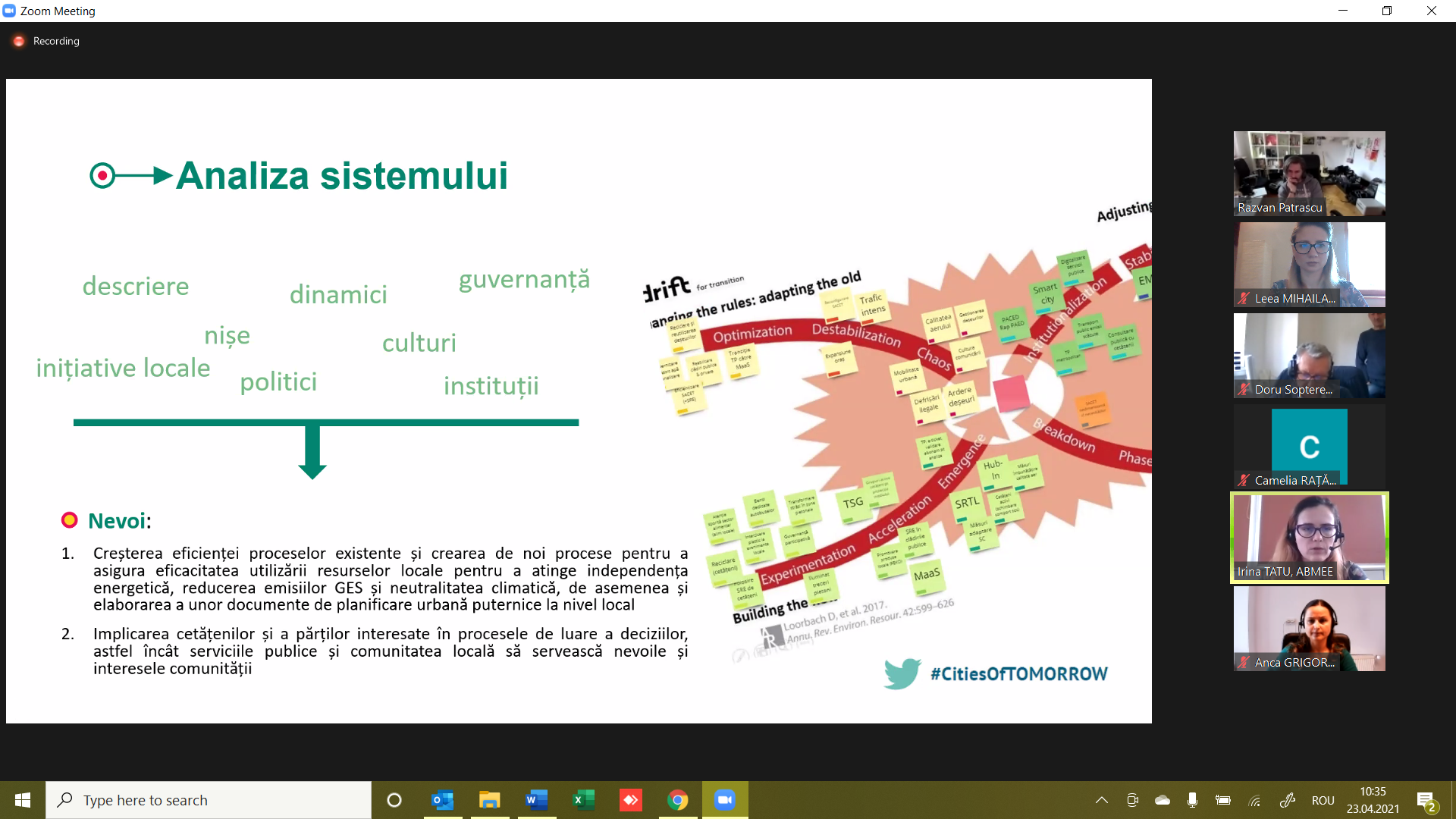 The Transition Team was presented with the work plan for achieving Brasov 2030 targets, a living document developed by ABMEE within the frame of the TOMORROW project. With the support of the Transition Team, ABMEE will work on the roadmap for achieving climate neutrality in 2050, aiming at measures to increase the community's quality of life, set around the citizens' needs and with their direct involvement in the decision-making and implementation processes.
The members of the Transition Team presented their plans and ideas for a better, cleaner and safer future in terms of local resources' efficient use and of energy sufficiency design. The Transition Team has sought to identify (1) ways of cooperation for joint projects, (2) material and financial resources they can activate for supporting planned actions to reach GHG reduction targets, but also (3) means for effectively and sustainably collaborate for the climate neutrality of Brasov in 2050.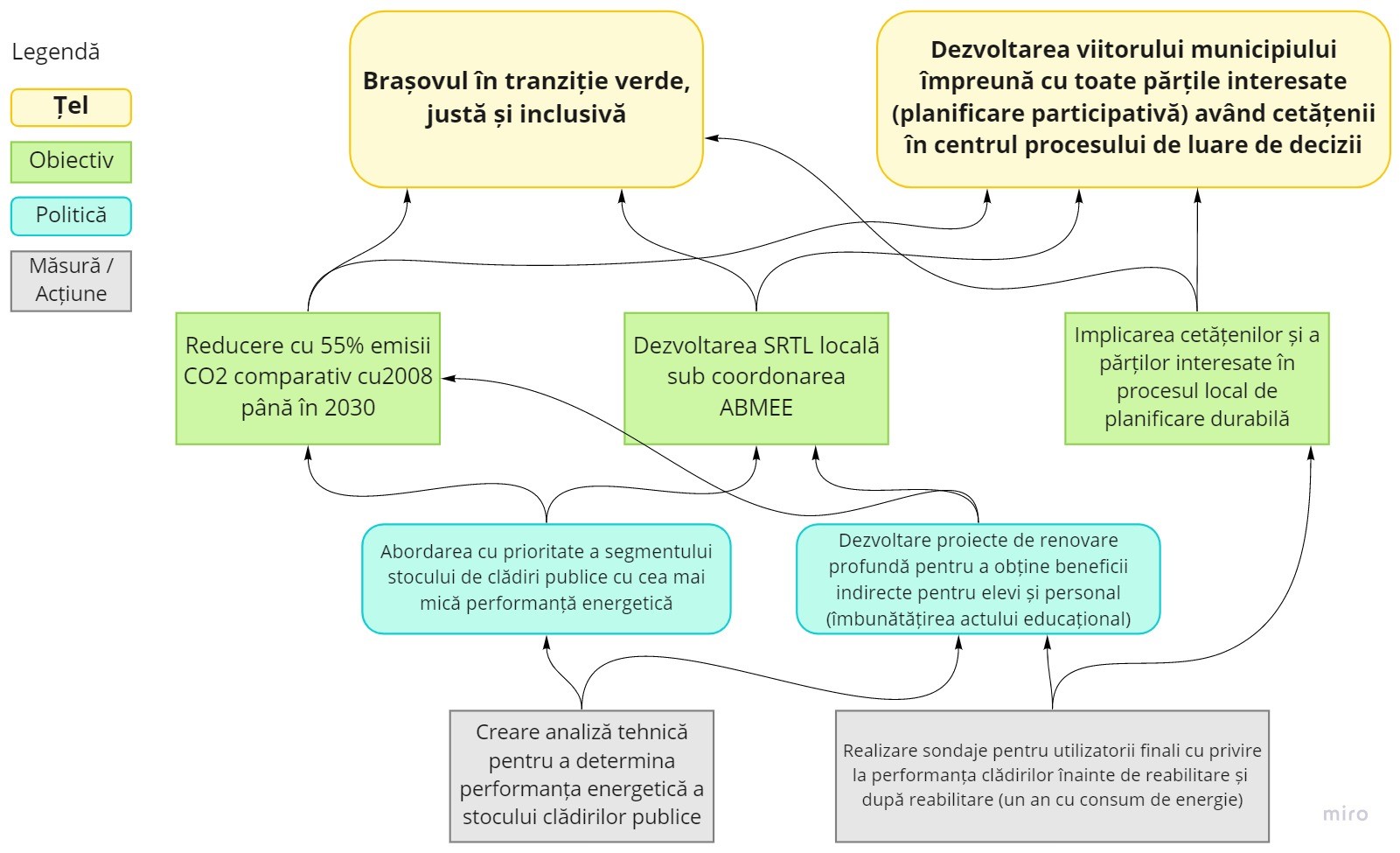 Brasov Transition Team was created in 2020 and covers strategic areas, thanks to the participation of Brasov Municipality, the local public transport company, the local electricity distribution company, the local natural gas company, the company managing the public lighting, the local high-efficiency cogeneration company, the regional operator of public water and drainage services, the local waste company, the local environment protection agency, Transylvania University and a local initiative group consisting of professionals in architecture, communication, technology, sociology and economics, aiming to redesign public services through strategic design around the needs of citizens, by involving them in the process.